Sean Perez
President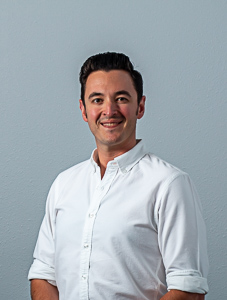 Sean was born to the union of not one, but two ranching families scattered all up and down the New Mexico ranching country. After spending a childhood somehow avoiding abduction near Roswell, Sean ended up working on the family ranch near Vaughn. Somewhere between breaking ice, tying fence, and accidentally Ivomec'ing himself (not the pour on, unfortunately) he decided that he would have quite a future as a computer scientist. Sean went to university at New Mexico State University and graduated four years later with a Bachelors in Computer Science. After going on to work as a software engineer for a few years, Sean was inexorably drawn back to the family business, and Zia was born.
Narciso Perez
Chief of Cattle Feeding Operations, General Consultant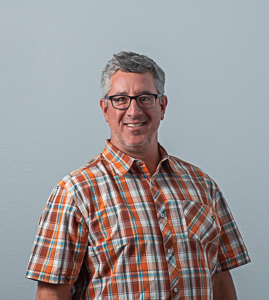 The youngest child of a shepherd's family, Narciso (AKA "Narci") has always felt obligated to run faster and work harder than anyone he knows to make a splash. As soon as he could walk, Narciso was nominated to start opening gates on the ranch, and the ranch is where is heart has always been. That wasn't where his mind stayed, however. After attending New Mexico Military Institute, Narciso attended New Mexico State University where in-between working long hours and trying to squeeze blood from a stone (also known as "feeding cattle") he earned a Bachelors degree in Animal Science. Since then, he's fed cattle all over the state, country, and world. His experiences have taught him things about markets that classrooms could never even hope to. Narciso's goal now is to ensure other people can learn from the mistakes he has made along the way.
Mike Rogers
Cattle Analyst, Accountings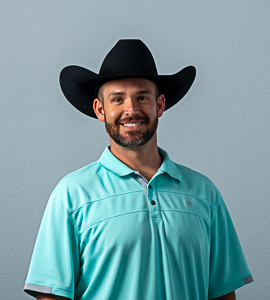 An Albuquerque, New Mexico local, Mike had the misfortune of getting mixed up with Sean and Narciso early. Mike's experiences, much like those of his friends-turned-coworkers, have been driving factors in the development of his character as well. Earlier in his life, Mike was a member of Albuquerque's thriving cinema business as a pyrotechnic specialist. An arm injury ended that career early, and family needs brought him back to his own family's business. After spending a couple years getting that business back on it's feet, Mike made the leap of faith presented by a couple of crazy Perez boys, and joined the Zia Ag family. While he may look at first glance like a hot hand on a motorcycle or a snowboard, it was discovered that he's got quite an aptitude for numbers. Mike's assistance in evaluating all manner of numbers from kill data to crop budgets has been invaluable to Zia.
Doug Penner
Controller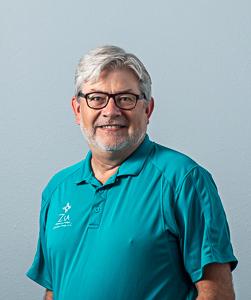 Bio coming soon!
Oryon T. Begay
Staff Accountant
Bio coming soon!
Phil Chavez
Commercial Accountant
Phil is a Commercial Accountant who helps Zia Ag keep track of inventory, analyze performance of cattle, and has started to take an interest in the commodities side of the business. Before starting at Zia, Phil worked as a bartender and finished his bachelor's degree in accounting from the University of New Mexico. In the near future, he plans to get his Series 3 commodities brokerage license and sit for the CPA exam. When he's not working, Phil enjoys the great outdoors and producing music from his home studio.
Ken Ashley
VP — Marketing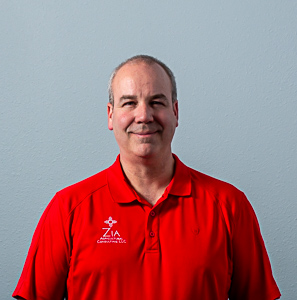 In the early 90s after graduation from Illinois State University in Bloomington, Illinois, Ken began his professional career as an enthusiastic runner on the once bustling floor of the Chicago Board of Trade. His unique personality and eagerness to learn elevated him quickly through the ranks but ultimately wishing to concentrate on the academics of the markets, he decided to leave the trading floor behind him and move "upstairs". Over the course of the two decades that followed, Ken's client base grew steadily comprised almost exclusively of multinational institutional accounts who relied on him as an experienced business development and trading strategist. Ken has had the pleasure of working directly with some of the most influential commodity traders of all time, in fact he can even boast that over half of the names found in the "Bible" of traders called "Market Wizards" were actual clients. Fast forwarding to 2014, Ken met Narciso who wanted to know if he knew anyone in the fertilizer business. After becoming utterly fascinated by the mathematics behind all things cattle, Ken now heads the marketing division for Zia with just one goal; assist anyone willing to listen to the importance of a balanced cattle management and risk strategy platform.
Lester Aldrich
Research Specialist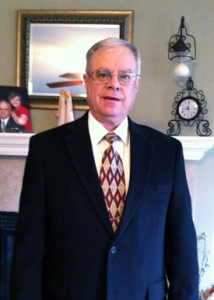 Les grew up as the son of a country veterinarian in South Dakota where he assisted his father in his practice every chance he got. During that period, he was able to interact with farmers and ranchers, getting a feel for both agriculture and livestock, which set the foundation for his career.
Les is our "boots on the ground" feller in Kansas. Prior to joining the Zia team, Les was a commodities reporter for 38 years, most recently with Dow Jones Newswires. During his career as a reporter, he covered grain, livestock and lumber cash and futures markets. For a few years, he also wrote a weekly column on pulp and paper markets. As a livestock reporter, Les concentrated on cattle markets and wrote a weekly column called "Retail Meat," which was a survey of the weekly advertised prices of specific cuts of beef, pork and chicken along with a report on the trends and plans for coming weekly retail features. During his stint as a grains reporter for Knight-Ridder Financial News, Les was heavily involved in reporting daily basis changes for corn, soybeans, and wheat at many terminal elevators around the country and then writing a daily comment about how these were changing and why. As a point of interest, Les was a grains reporter during the drought of 1988 and wrote extensively on barge movements on the shrunken US river systems.